CT-3, CT-3A, CT-3HD & CT3-AHD PRECISION 3″ ALL PURPOSE CUT-OFF SAWS
CT-3HD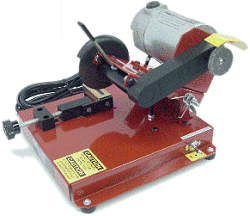 The CT-3HD cut off saw is both safe and inexpensive. The high-speed wheel can make precision cuts with minimal burr, and the machine can be set up and operated with ease. An optional miter vise is available for this saw.
CT-3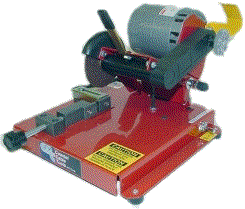 The CT-3 is a safe and inexpensive machine that makes precision cuts with its high-speed wheel. You can expect minimal burr with this easy to operate saw. Set up is a breeze.
CT-3AHD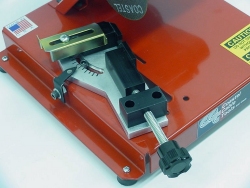 The CT3-AHD makes precision cuts using a safe and inexpensive cutting wheel. The thin, high-speed wheel leaves minimal burr and the cut off saw is easy to operate and to set up. An optional miter vise is available for this saw.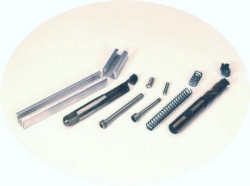 FEATURES
CT-3 (Standard Duty) and CT-3HD (Heavy Duty)
.035 x 3″ diameter fully reinforced cut-off wheel
Rubberized Deburring Wheel
Industrial grade heavy-duty timing belt
Industrial grade on-off switch
High speed spindle
Sealed ball bearings
Rubber support feet
Precision machine tool quality vise
Reversible vise jaw attachments
Adjustable stop.
CT-3 Only 10,000 RPM 1/5 HP Motor

CT-3HD Only
10,000 RPM 1/5 HP Motor
Sealed long-life heavy duty bearings
High constant torque curve
Dust resistant sealed motor.
SPECIFICATIONS
Overall Dimensions: 9-1/2″ W x 9″ D x 9″
H Power Requirements – 115 VAC
Single Phase Shipping Weight – 11 lbs.